Day 2 at Tunku Abdul Rahman Marine Park (13 May 2010) - Second dive
T
he second dive of the day was at Ribbon Reef. Maximum depth of the dive site was 18 meters. The visibility (5 meters) was a little better than the first dive site.
The most exciting moment had to be the sighting of a green turtle! The animal has a shell length of about 3 feet. And it wasn't "diver-shy" at all. We closed in on it and watched it feed for a while.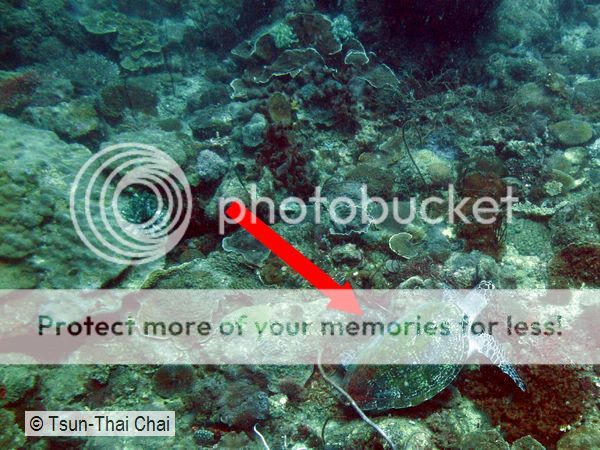 I found quite a lot of Christmas tree worms on the corals too. But taking photos of them was a bit tricky. They just flickered out of sight at the slightest (hints of) moments.